1. Go to the playlist you want to schedule for certain days of the week via [Manage Playlists] on the dashboard and click on the calender icon to the left of the playlist or create a new playlist. Learn more about creating a playlist here.
2. Below days of the week you can add days of the week.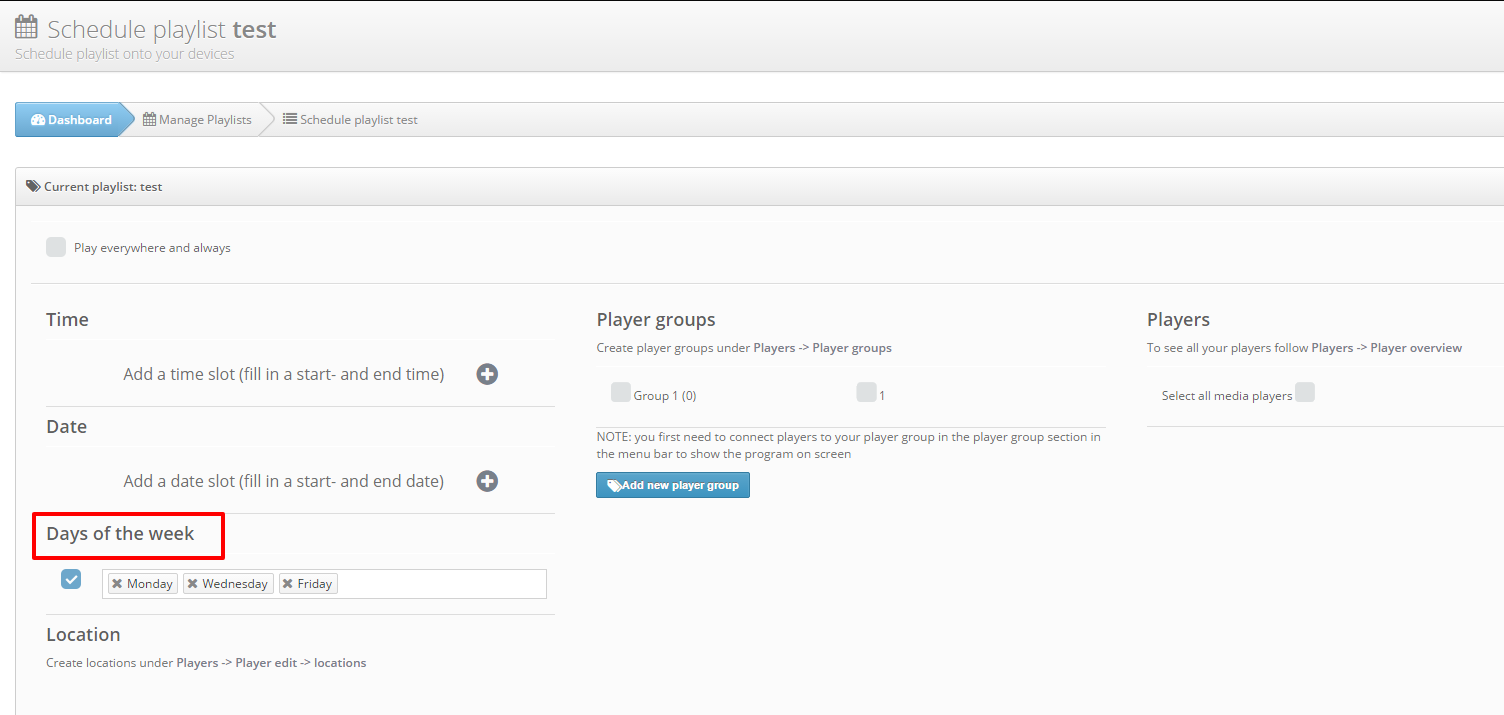 3. Select [Save] and synchronize the player. More information about synchronizing the player can be found here.
Curious about other scheduling options? Click here.