You can schedule on players as a mainuser or subuser by following these steps below. For scheduling your playlist on dates for single users, click here.
SCHEDULE A PLAYLIST ON A PLAYER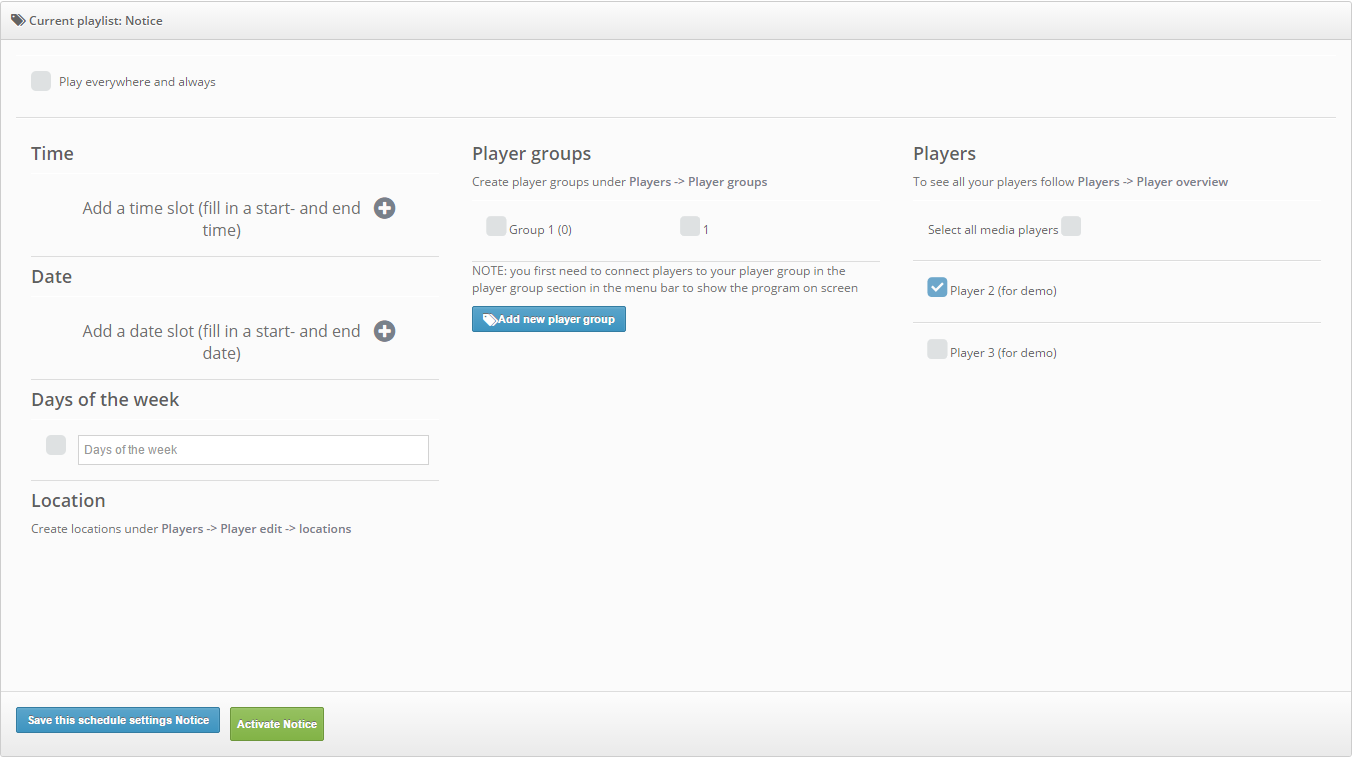 1. On the schedule page, you can connect players to the playlist by checking the checkboxes below the section players on the right.
2. You can set advanced settings, such as time and date, in the left area of the page. For more information about advanced schedule settings, click here.
3. When everything is set, select [Save This Schedule] or [Activate] at the bottom of the page.