WHAT ARE SET COLORS?
These are colors that you have set through your profile settings. Learn more about your profile settings here. The standard set colors can be easily picked in templates on places where you can use colors. For example when you have certain colors that are used for your brand identity, you can save them here and then you are sure the correct colors are used in the templates.
HOW CAN I ADD COLORS?
1. Go to your profile settings. Learn how to get to your profile settings here.
2. Select the tab 'colors'.
3. Select [Add Color] and click on the square that appears.
4. The color tool will unfold. Choose the color you want by using the arrow on the right and the little round figure in the color palet.
5. Click outside the color tool and your color is added.
6. Select [Save].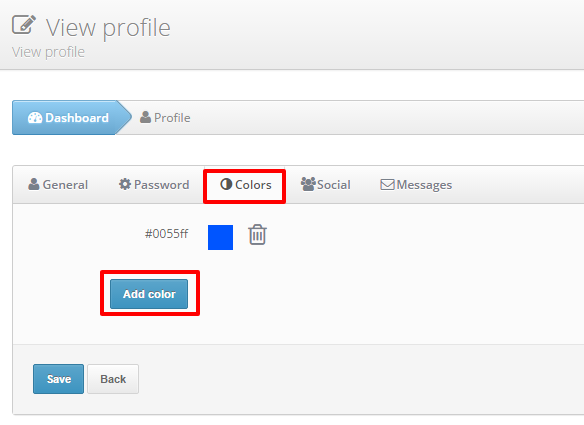 You can also add standard colors by selecting the save icon when opening the color palet in the Creation Station. Learn more about the Creation Station here.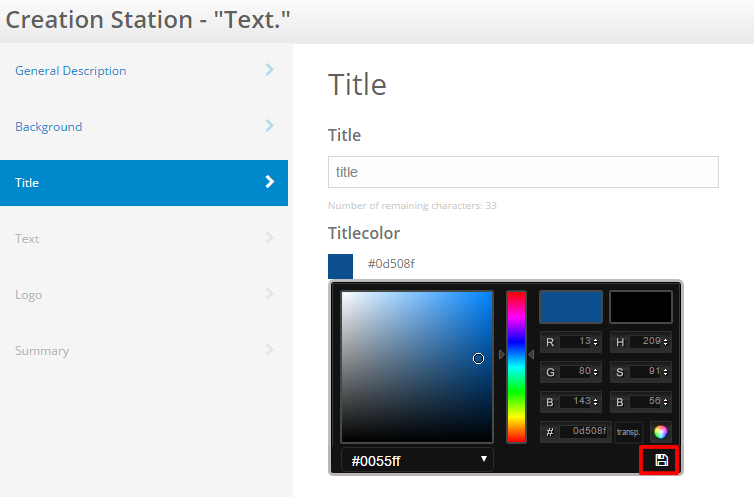 HOW CAN I USE THE SET COLORS?
Create a template and in fields where you can add a color, you can open the color tool and find your saved colors at the bottom. Select one. Learn more about creating a template here.