WHERE CAN I FIND THIS?
When you are on the login page of the narrowcasting, you will see a checkbox below your login name and password which says 'keep me logged in'.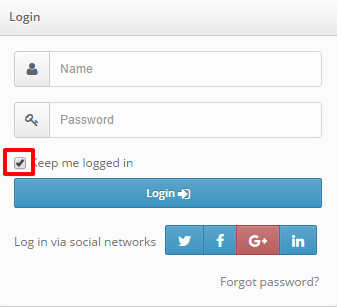 WHAT CAN I DO WITH IT?
When you check the checkbox when you log in, you will stay logged in even if you keep the page open without doing anything in the narrowcasting portal. You can log out again, by clicking [Log Out] right on top of your dashboard in the dropdown that appears when you click on your account name.
WHAT HAPPENS IF I DON'T SELECT THE CHECKBOX?
If you don't select the checkbox and you log in, you will automatically be logged out when you keep the narrowcasting page open without doing anything after one hour. You then have to log in again with your username and password.