WHAT IS A INSTAGRAM TEMPLATE?
We have a large supply of templates that a user can use to fill in with its own content. One of the categories of templates that we have is social media. In this category the Instagram template can be found. Want to know more about our social media templates? Click here.
CONDITIONS FOR SHOWING THE INSTAGRAM TEMPLATE
You need to login as administrator of the account on Instagram.
HOW DO I CREATE THE INSTAGRAM TEMPLATE?
1. Go to [Create New Clip] on the dashboard.
2. Use the search tool or go to the category social media with the dropdown.
3. Select new clip when mousing over the Instagram template.
4. A pop-up opens. Fill in a name for the template where you can recognize it by (this name will not appear on screen) and click on next.
5.  Press the "log in and connect with Instagram" button to give access to your Instagram account. If you are already logged into your account the template will automatically recognize this. Otherwise log in to your Instagram account in the pop-up. After this click next.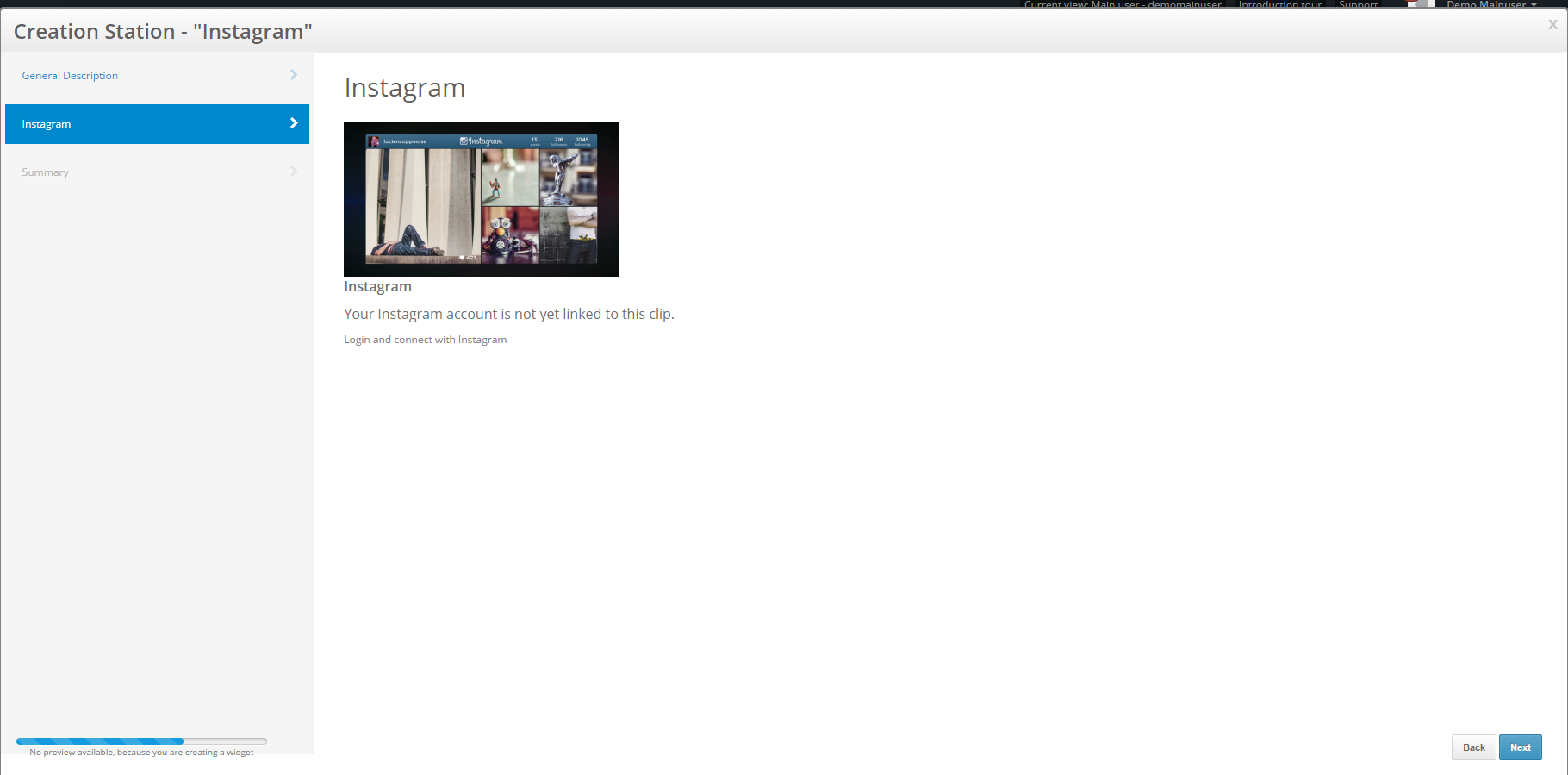 6. Select [Save].
After this you can add it to a playlist and schedule it. To learn more about this, click here.
HOW DOES THE INSTAGRAM TEMPLATE WORKS?
The latest 5 posted pictures on the Instagram account will be shown of which the last picture will be shown in the big area of the template.