This widget is based on a screen region. For more information about screen regions, click here. This widget shows the daycare groups and what activities they will be having today. On the right side of the screen you show a column with names of the groups and activities. At the bottom of the screen a tickertape is displayed and on the rest of the screen you can choose what templates you like to schedule and show.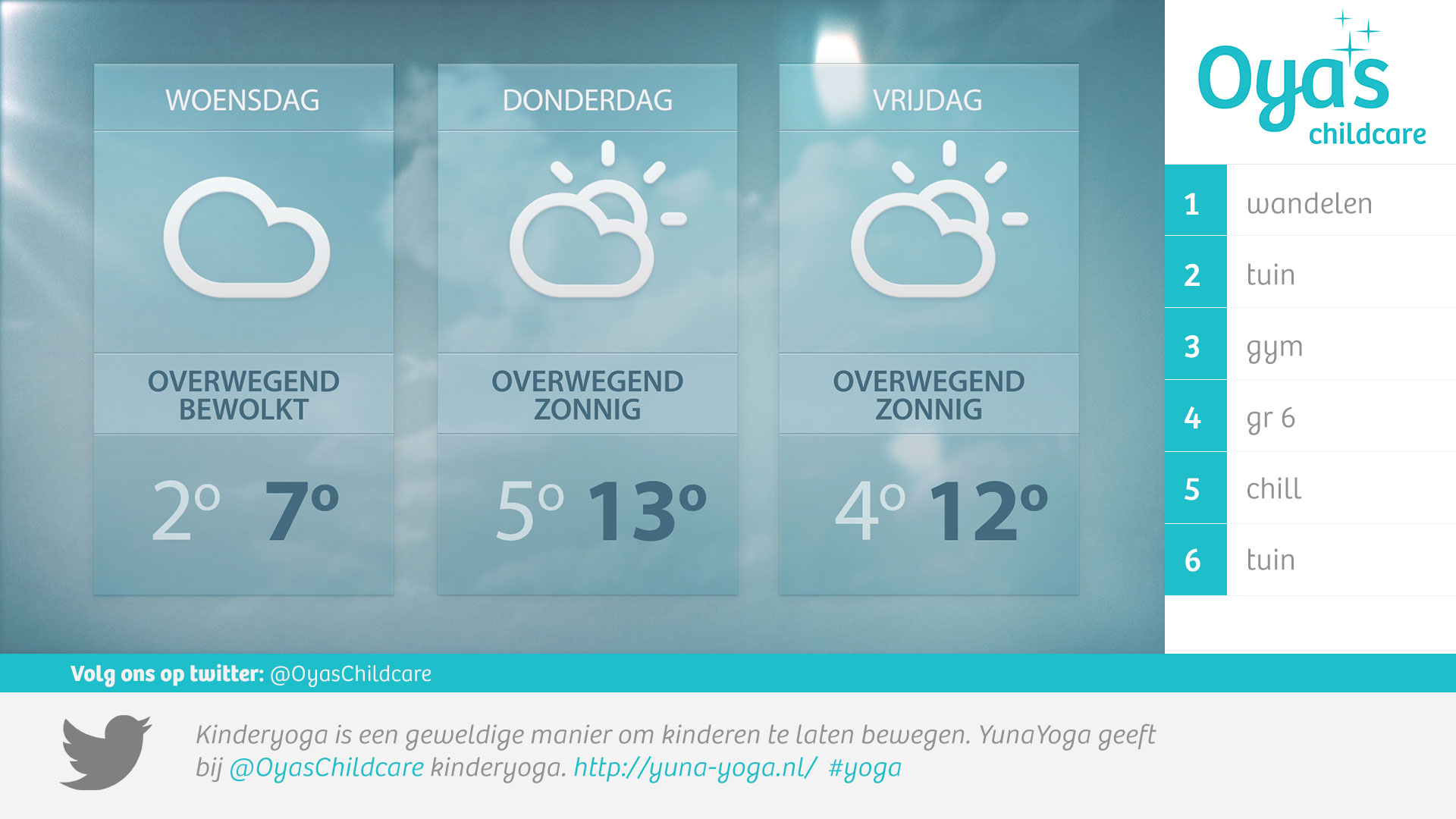 This widget can be used in combination with the QuickEdit tickertape. For more information about this, click here.
Interested in your own customized content or curious about all the customized possibilities we offer? Click here.